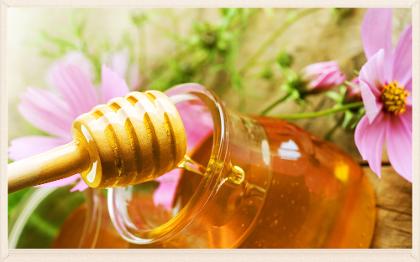 Ginger-and-Honey Sweet Tea
Ingredients
3 cups water
2 family-size tea bags
1/2 cup honey
1 tablespoon grated fresh ginger
7 cups cold water
Garnish: lemon slices
Preparation
1. Bring 3 cups water to a boil in a saucepan; add tea bags. Boil 1 minute; remove from heat. Cover and steep 10 minutes.
2. Discard tea bags. Stir in honey and ginger. Pour into a 1-gal. container, and add 7 cups cold water. Serve over ice. Garnish, if desired.
Southern LIVING



Brown Sugar Cookies
Makes 2 Dozen Cookies
Ingredients

14 tablespoons unsalted butter (1 3/4 sticks)
1/4 cup granulated sugar (about 1 3/4 ounces)
2 cups packed dark brown sugar (14 ounces)
2 cups unbleached all-purpose flour plus 2 tablespoons (about 10 1/2 ounces)
1/2 teaspoon baking soda
1/4 teaspoon baking powder
1/2 teaspoon table salt
1 large egg
1 large egg yolk
1 tablespoon vanilla extract
Preparation
Heat 10 tablespoons of the butter in a pan over medium-high heat until melted. Continue to cook the butter until it is browned a dark golden color and smells nutty, about 1 to 3 minutes.
Transfer the browned butter to a bowl and stir the rest of the butter into the hot butter until it melts- let this rest for 15 min.
Preheat oven to 350 degrees F.
In a baking dish, mix granulated sugar and a ¼ cup of the brown sugar until combined well; set this mixture aside to roll dough balls in.
Mix flour, baking soda, and baking powder in a bowl. Add 1 ¾ cup brown sugar and salt to cooled butter and mix until there are no lumps.
Add egg, yolk, and vanilla to butter mixture and mix well, then add flour and mix until just combined.
Roll dough into balls about 1 ½ inches in diameter, and roll balls in brown sugar and white sugar mixture.
Place balls about 2 inches apart on parchment lined baking sheets. Bake sheets one at a time until cookies are puffy and lightly browned, about 12- 14 minutes.
The cookies will look slightly underdone, but be careful not to overbake.
Cool on sheet for about 5 minutes and then transfer to a rack to cool.
Notes:
Avoid using a nonstick skillet to brown the butter. The dark color of the nonstick coating makes it difficult to gauge when the butter is sufficiently browned. Use fresh brown sugar, as older (read: harder and drier) brown sugar will make the cookies too dry.
Cooks Illustrated