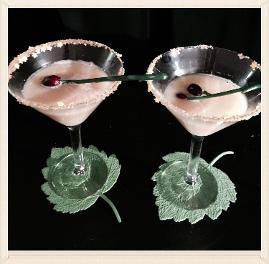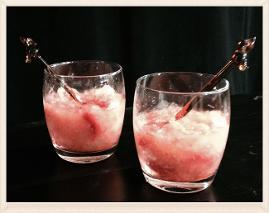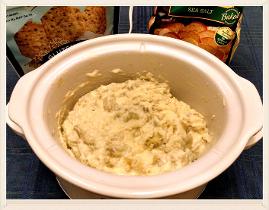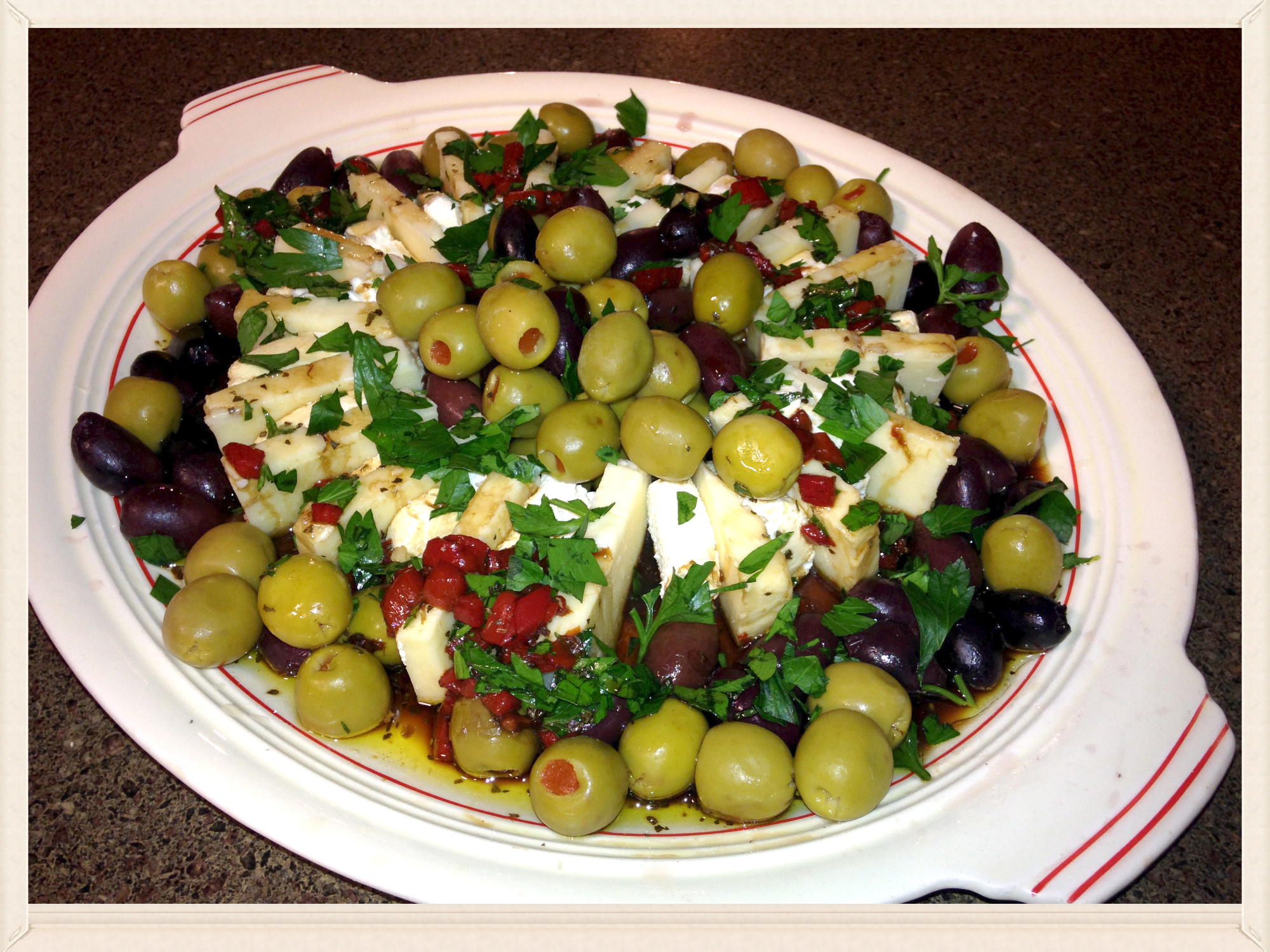 Confetti Martini
3 ounces vanilla almond milk (or vanilla milk)
2 ounces spiced rum
2 ounces butterscotch schnapps
1/2 tsp vanilla
ice cubes and cocktail shaker
corn syrup, sugar and sprinkles for rim garnish
Rim edges of two martini glasses with corn syrup. Dredge rims into colored sugar and sprinkles. Place glasses into the refrigerator to set corn syrup while mixing your drink.--Combine all liquid ingredients into a cocktail shaker with 3 ice cubes. Shake vigorously for a few seconds and then pour into your prepared martini glasses. This will make two drinks!
Champagne Slushi
1 bottle champagne – chilled
1 lemon – FINELY zest half of lemon and juice whole lemon
1 cup sugar
1 cup water
1 box small frozen strawberries – thawed
The first step is to prepare the simple syrup. Into a sauce pan add water and sugar. Stir to combine. Cook over medium heat until it boils and thickens. Remove from heat and let cool. Once cool, place in refrigerator for a few hours allowing it to cool completely.
In a glass baking dish carefully pour chilled champagne. Add simple syrup, lemon zest and lemon juice. Stir well and place in freezer. Stir occasionally. Leave in the freezer for 3-4 hours or until it reaches slushi consistency.
Before you're ready to serve your slushis, add in the bag of thawed strawberries and their juice. Mix well. Serve in chilled glasses. Garnish with fresh mint if you like.
Artichoke Dip
1 can of artichokes, drained. Be sure they are NOT marinated artichokes.
2 cups shredded mozzarella cheese
1 cup shredded or grated Parmesan cheese
1 cup mayo
1 tsp. garlic salt
Drain and then cut up the artichokes into bite size pieces. Next, mix the mayo and both types of cheese in an oven safe dish (or a 1 1/2 quart crock pot). Add garlic salt. Then carefully fold in the artichokes. Cover and bake at 350 degrees for 25-30 minutes. Serve the dip warm with a variety of crackers.
Marinated Olive & Cheese Ring
1 pkg of cold cream cheese (10 oz)
1 pkg sharp white cheddar cheese, cut into ¼-inch slices
1/3 c pimiento-stuffed olives
1/3 c pitted Greek olives
¼ c balsamic vinegar
¼ c olive oil
1 T minced fresh basil or 1 t dried basil
1 T minced fresh parsley
1 jar (2 oz) pimiento strips, drained and chopped
Cut cream cheese lengthwise in half; cut each half into 1/4-in. slices. On a serving plate, arrange cheeses upright in a ring, alternating cheddar and cream cheese slices. Place olives in center.
In a small bowl, whisk vinegar, oil, parsley, basil and garlic until blended; drizzle over cheeses and olives. Sprinkle with pimientos. Refrigerate, covered, at least 8 hours or overnight. Serve with baguette slices.