Cucumber Sandwiches
Ingredients:
1 (8 oz.) package of whipped cream cheese
1 (.7 oz) package dry Italian Style salad dressing mix
1 (1#) loaf cocktail rye bread
1 cucumber, thinly sliced
dried or fresh dill (optional)

Directions:
In a small bowl, mix cream cheese and dry dressing mix. Spread equal portions of the mixture on the slices of bread. Top each with a cucumber and sprinkle of dill.
Spread can be refrigerated for up to 24 hours, bring to room temperature before using on bread.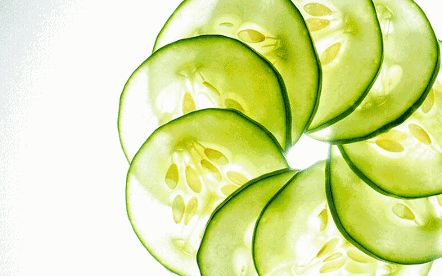 Spicy Sesame-Nut Mix
Ingredients:
1 Egg white

2 T Honey

1 T Sesame seeds

4 tsp. Dried rubbed sage

3/4 tsp. Cinnamon
1/4 tsp. Cayenne pepper
1/2 tsp. Salt
1 3/4 c. Salted peanuts
1 3/4 c. Pecan halves
1 c. Pine nuts

Directions:
In a small bowl whisk egg white until frothy. Whisk in honey, then remaining ingredients.
Plane nuts in medium sized bowl, add egg mixture and stir until all nuts are covered. Divide nut mixture between 2 large parchment covered baking pans, spreading nuts evenly over area.
Bake at 300, stirring often until nuts are golden and fragrent, about 20 to 25 minutes. To prevent sticking continue to turn mixture as it cools.
Makes:
6 c
Quick Cheese Fondue
Heat oven to 500. Put a 1/2 pound piece of slightly oozy brie cheese in a shallow baking dish and bake until melted, about 4 to 5 minutes.
Grind black pepper on top, set dish on heatproof surface and serve with toasted baguette slices, your favorite nut bread or fruit - like apples or pears!